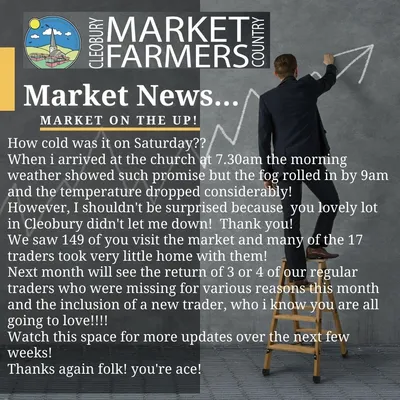 How cold was it on Saturday??
When i arrived at the church at 7.30am the morning weather showed such promise but the fog rolled in by 9am and the temperature dropped considerably!
However, I shouldn't be surprised because you lovely lot in Cleobury didn't let me down! Thank you!
We saw 149 of you visit the market and many of the 17 traders took very little home with them!
Next month will see the return of 3 or 4 of our regular traders who were missing for various reasons this month and the inclusion of a new trader, who i know you are all going to love!!!!
Watch this space for more updates over the next few weeks!
Thanks again folk! you're ace!